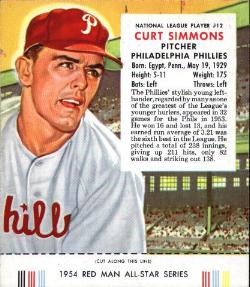 Free counters provided by Honesty.com.

  PHILLIES TEAM LISTS                TOPPS 

       1951 TO 1979

PHILLIES TEAM LISTS           BOWMAN  

      1948 TO 1955

        PHILLIES TEAM LISTS

      RED MAN & RED HEART       1952 TO 1955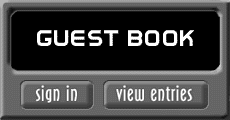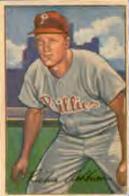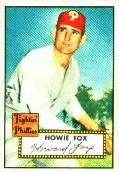 It has been a while since I last traded actively. Coaching my son and my career have taken the lion share of my time but the itch to trade still remains. I am slowly moving back towards the diversion of a good trade as opposed to worrying about the economy. I will gladly consider any trade offerred as long as you are active in one of the reputable trading sites I am a member of:

The Bench, Cardboard Village, Trader Retreat, or SportsCardFun.

The only other option would be for you to send first. Again, let's make some trades - Go Phils!

Please look around as there is much to see here from Topps Phillies team lists from 1951 to 1979, Bowman Phillies team lists from 1948 to 1955 and Red Heart / Red Man Tobacco, each found below.